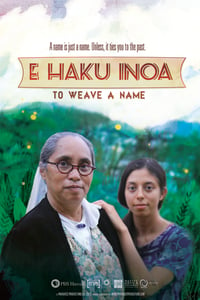 $

250.00
Educational DVDs of this film are now being sold at https://www.newday.com/film/e-haku-inoa-weave-name
These DVDs are licensed for classroom screening and include additional discussion guide resource materials.
E Haku Inoa: To Weave A Name is an Official Selection of the Hawaii International Film Festival (2013), Nominee for Best Documentary at the LA Asian Pacific Film Festival (2013), and Selection of the Guam International Film Festival (2013).
A young multi-racial Kanaka Maoli (Native Hawaiian) woman, filmmaker Christen Hepuakoa Marquez, sets out to discover the meaning of her incredibly lengthy Hawaiian name from her estranged mother whose diagnosis as schizophrenic in the 80′s caused their family separation. Christen discovers not only herself within the name, but gains a whole new perspective on the idea of sanity and how cultural differences can sometimes muddle its definition.